Blues On Vinyl: Slim Harpo – Baby Scratch My Back (LP, Americana Anthropology, 26 March 2021)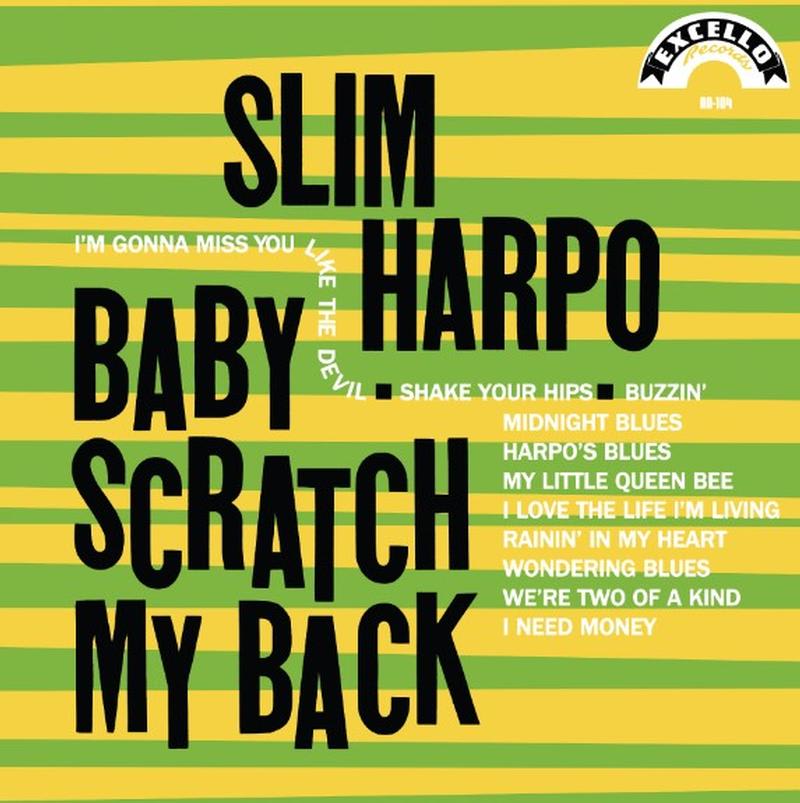 The quintessential swamp blues specimen in mighty mono!
First-ever reissue of this 1966 LP!
Lacquers cut by Kevin Gray and pressed at RTI
Slim Harpo's swamp blues stylings earned him almost instantaneous success, his first single quickly becoming a blues standard and later a British Invasion darling. Originally released on Nashville's Excello Records, Slim's '66 LP is full of his signature harmonica and nasal tenor, its double entendre-laced title track being the most successful of his short career. Influential to a wide array of artists (Otis Redding, The Rolling Stones, Flamin' Groovies, and many others have covered Slim's songs), Baby Scratch My Back gets its long overdue first reissue!
"Slim Harpo reached the American Top Thirty in 1961 with 'Rainin' In My Heart.' Born James Moore, in West Baton Rouge, LA on February 11, 1924, he learned to play the harmonica at an early age, and while still at school became most proficient entertaining his fellow students with concerts in between school routine. Having worked as a stevedore in New Orleans for some time, he returned to his birthplace and worked in nightclubs to make extra money for his family. He was soon spotted by Jay Miller who signed him to a recording contract immediately. His first record I'm A King Bee sold very well all over the United States, and is now regarded as a rhythm and blues classic. He has recorded several sides since then as well as developed his ability as a performer, and has become an all around artist." — Guy Stevens (from the original 1966 LP)
Slim Harpo – Baby Scratch My Back
Format: LP
Label: Americana Anthropology
Release date: 26 March 2021
Tracks
Side A
1. Shake Your Hips
2. Midnight Blues
3. Harpo's Blues
4. Buzzin'
5. My Little Queen Bee
6. I Love The Life (I'm Livin')
Side B
1. Baby, Scratch My Back
2. I'm Gonna Miss You (Like The Devil)
3. Rainin' In My Heart
4. Wondering Blues
5. We're Two Of A Kind
6. I Need Money
Ook op Blues Magazine ...