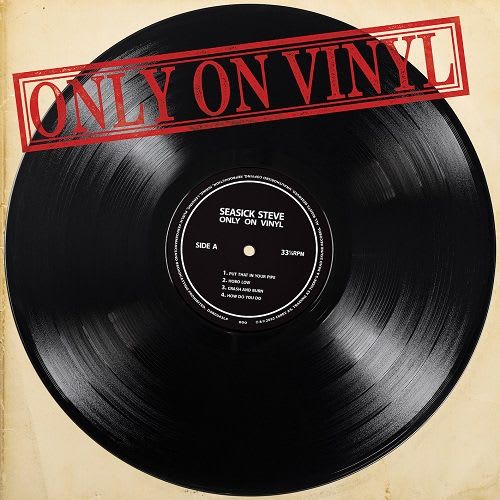 Seasick Steve
Only On Vinyl
Seasick Steve will release his brand new album in one format only – vinyl!
'Only On Vinyl' will be released in standard black vinyl and Limited Edition coloured blue vinyl. The album cover tells you exactly what to expect. No digital. (So no streaming on Spotify or iTunes or phones). No CDs. No nothing. Only good old fashioned vinyl.
SEASICK STEVE has announced a run of intimate record store concerts in the UK to celebrate the release of his brand new 'Only On Vinyl' album – which is released only on vinyl on 23rd September 2022.

Seasick Steve – Only On Vinyl
Tracks
1.Put that In Your Pipe
2.Hobo Low
3.Crash And Burn
4.How Do You Do
5.Down On The Farm 2
6.Soul Food
7.Train Wreck
8.Blue Room
Ook op Blues Magazine ...