Five-time GRAMMY winner Keb' Mo' announced his new album Good To Be, set for release on January 21, 2022 via Rounder Records.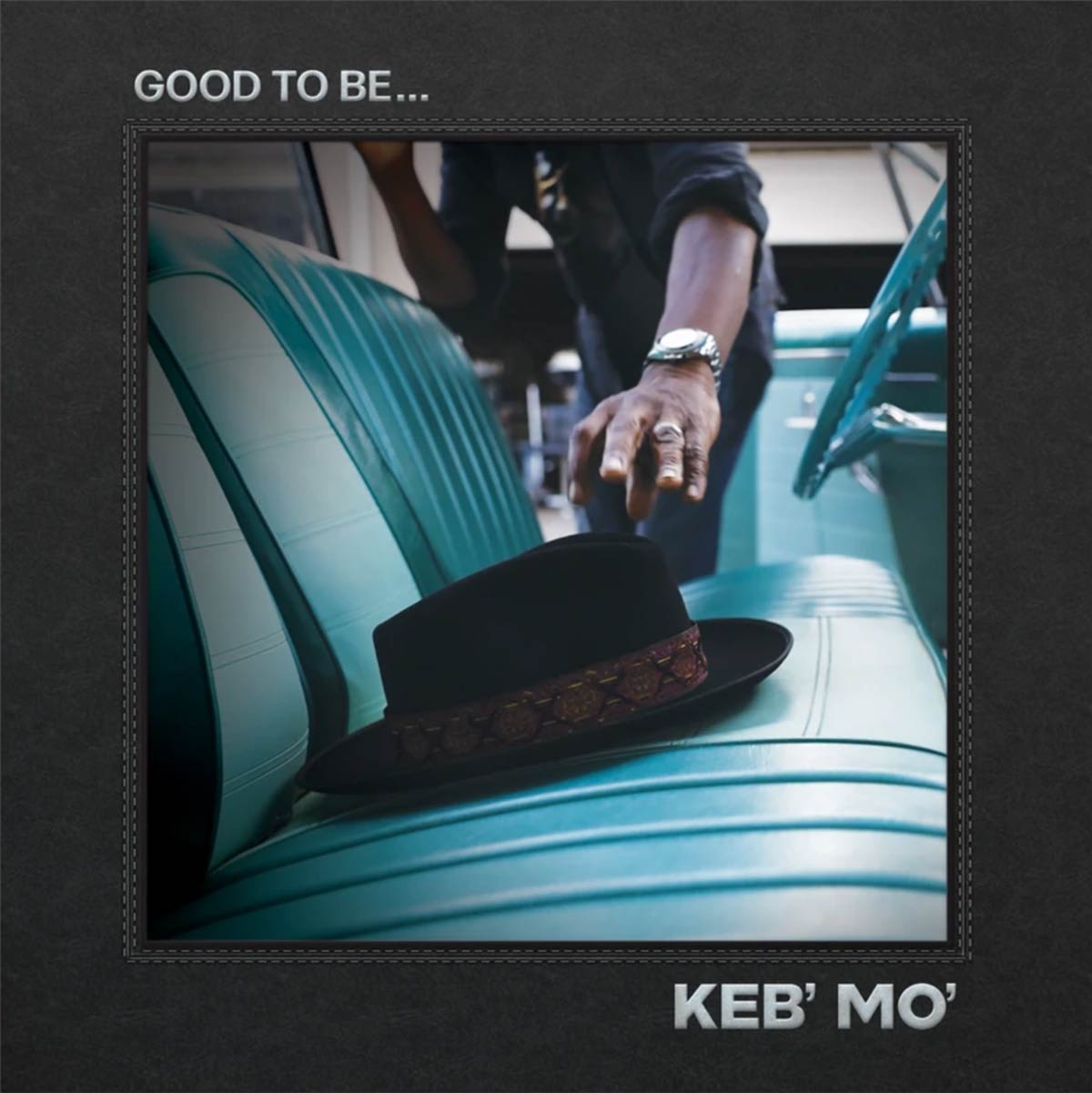 Keb' Mo'
Good To Be…
Formats: CD / LP / Digital
Label: Rounder Records
Release date: 22 January 2022
Written partially in Nashville and partially in the Compton house Keb' grew up in, Good To Be… weaves together past and present into a heartwarming tapestry spanning more than forty years of sonic evolution. Joined by a variety of collaborators, including country legend Vince Gill, famed producer Tom Hambridge (B.B. King, Buddy Guy), Darius Rucker, Kristin Chenoweth, and Old Crow Medicine Show, Good To Be…is a deeply cohesive and optimistic collection of music about appreciating what you've got, where you come from, and who you get to share it with.
TRACK LISTING:
1. Good To Be (Home Again) (3:32)
2. So Easy (3:08)
3. Sunny and Warm (3:26)
4. Good Strong Woman (feat. Darius Rucker) (3:18)
5. The Medicine Man (feat. Old Crow Medicine Show) (3:37)
6. Marvelous To Me (3:34)
7. Lean On Me (3:53)
8. Like Love (3:40)
9. Dressed Up In Blue (4:13)
10. '62 Chevy (3:28)
11. Louder (4:23)
12. So Good To Me (3:46)
13. Quiet Moments (feat. Kristin Chenoweth) (3:54)
Keb' Mo' featuring Darius Rucker – Good Strong Woman (Official Music Video)
Ook op Blues Magazine ...