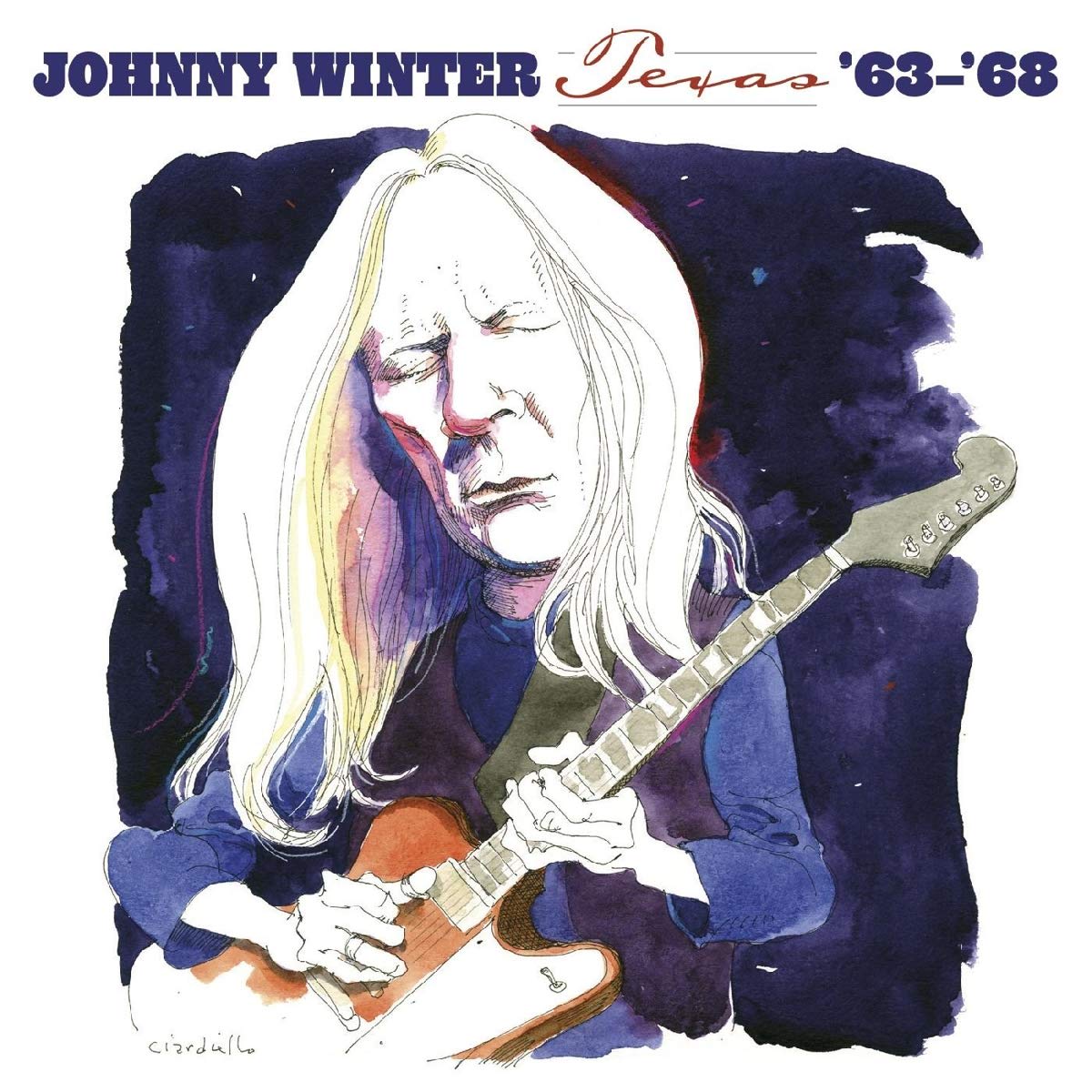 Johnny Winter
Texas '63-'68
2CD set
Label: Sunset Blvd
Release date: 21 Augustus 2020
Johnny Winter had a singular career plan: playing music. The lightning-quick guitarist fulfilled that wish magnificently, decade after decade. A guitar hero without equal. Johnny has always been one of the most respected singers and guitar players in rock and the clear link between British blues-rock and American Southern rock. Throughout the '70s and '80s, Johnny was the unofficial torch-bearer for the blues, championing and aiding the careers of his idols like Muddy Waters and John Lee Hooker. Something of a musical child prodigy, he grew up in Beaumont, Texas, on a diet of blues and rock 'n' roll. As a teen, nearly every weekend he would hitch-hike to Louisiana to play in small night clubs. After a short college stint, he gave up his academic pursuits.
Tracklist
[CD1]
1. Eternally
2. The Guy You Left Behind
3. Out Of Sight
4. You'll Be The Death Of Me
5. Gone For Bad
6. Leave My Woman Alone
7. Stay By My Side
8. Bad News (Without Overdubs)
9. Parchman Farm (Alternative Mix)
10. Don't Hide It
11. Avocado Green
12. Comin' Up Fast (Take 2)
13. Easy Lovin' Girl (Alternative Mix)
14. Birds Can't Row Boats
15. My World Turns All Around Her
16. Livin' In The Blues (Alt. Version)
17. Hook You
18. Take A Chance On My Love
19. Bad News (Overdubbed Version)
20. Sloppy Drunk
[CD2]
1. Gangster Of Love
2. Hey, Hey, Hey
3. Ice Cube
4. Creepy
5. Kind Hearted Woman
6. Leavin' Blues
7. I Had To Cry
8. Pneumonia Blues
9. 32-20 Blues
10. That's What Love Does
11. Voodoo Twist
12. Mothballs
13. Goin' Down Slow
14. Ease My Pain
15. Five After Four A.M.
16. Reeling And Rocking
17. Tramp
18. Be Careful With A Fool
19. Gonna Miss Me When I'm Gone
20. Going Down Slow (Version #4)
Ook op Blues Magazine ...