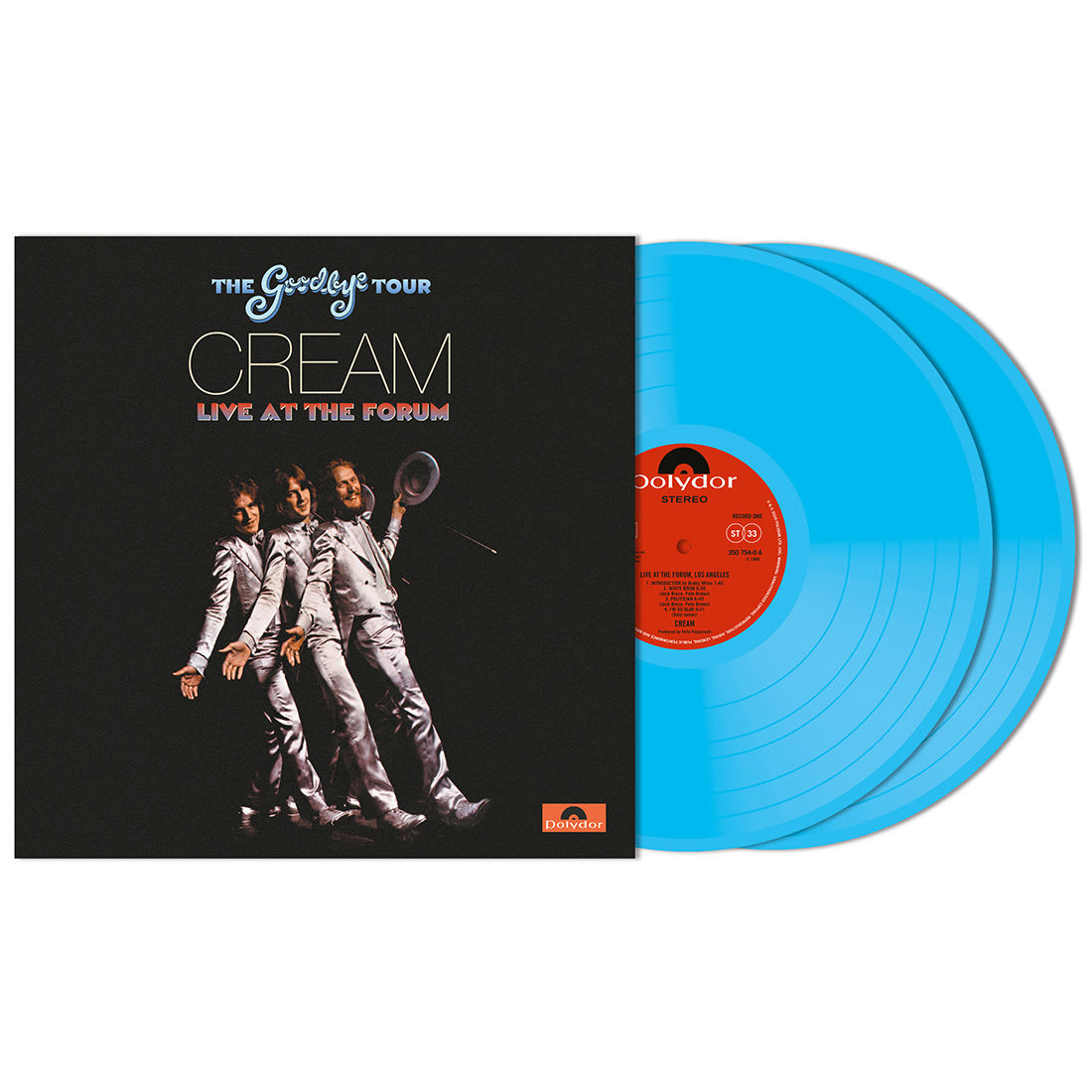 Cream's 1968 'Live At The Forum' Show To Be Released As A Blue 2LP Edition
This historic show is taken from the recently released Cream – Goodbye Tour – Live 1968 collection which was produced by Bill Levenson. This ltd edition 2LP coloured set is the first authorised release of the concert in full on vinyl. The Los Angeles Forum concert was mastered from the original 1968 analog mix reels by Kevin Reeves at Universal Mastering, Nashville, TN.
Cream
Goodbye Tour – Live At The Los Angeles Forum 1968
Exclusive Transparent Blue Vinyl
Format: Double Vinyl LP
Label: UMC / Polydor
Release Date: 23 April 2021
TRACKS
Side 1
1 Introduction by Buddy Miles
2 White Room
3 Politician
4 I'm So Glad
Side 2
1 Sitting On Top Of The World
2 Crossroads
3 Sunshine Of Your Love
Side 3
1 Traintime
2 Toad
Side 4
1 Spoonful
Ook op Blues Magazine ...