Blind Faith
Live In Los Angeles
Limited Edition Boxset
Features the band's last live performance, held at UCLA's Pauley Pavilion in Los Angeles
– Includes the entire KSCR-FM radio broadcast
– 32pp hand-numbered hardback book with 10 inch black LP
– Full colour A3 poster
– Professionally re-mastered with background liners and many rare and unseen photographs.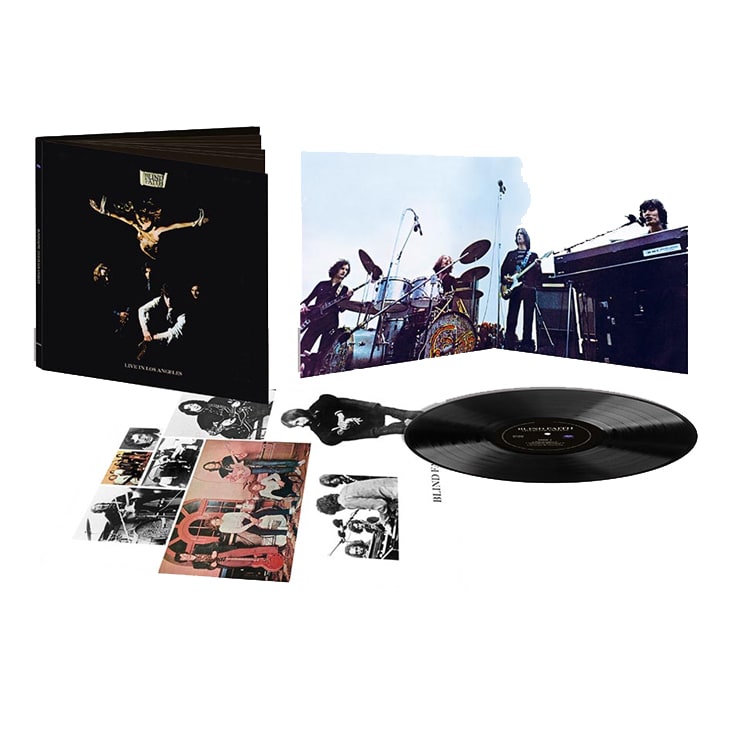 Blind Faith, live from UCLA's Pauley Pavilion, Los Angeles on August 16th 1969.
The short-lived Blind Faith were running out of steam by August 1969, weighed down by expectations and a gruelling US tour they were ill-prepared for. This remarkable performance at UCLA's Pauley Pavilion, LA on the 16th August, was one of their last gigs, and finds them in superb form on a variety of material including a remarkable rendition of Crossroads (finding Eric Clapton on especially outstanding form).
Remastered original KSCR-FM radio broadcast, presented here in its entirety, together with background notes and rare images.
SIDE 1:
1. Well All Right
2. Can't Find My Way Home
3. Had To Cry Today
4. Sleeping In The Ground
5. Crossroads
SIDE 2:
1. Presence Of The Lord
2. Means To An End
3. Do What You Like
Also available on CD.
Release date: 25 September 2020
Label: London Calling.
Ook op Blues Magazine ...