Nieuwe releases:
20.01 The Rolling Stones - The Rolling Stones in Mono vinyl box set
20.01 Laura Cox - Head Above Water
27.01 Joe Henry - All the Eye Can See
03.02 DeWolff - Love, Death & In Between


Concert Tips:
28.01 Waterblues: Harlem Lake - Westlandse Pop Centrum Nederland 3 - Lange Spruit 84, Wateringen
28.01 Bintangs - Xinix, Nieuwendijk
28.01 Michelle David & the True-Tones - Willem Twee Poppodium, 's-Hertogenbosch
28.01 Jan James - Beyerd, Breda
28.01 The Bluescure - Culucu Bar, Kleve (D)
28.01 Westendorp Bluesnight - Kulturhus de Vos - Halsweg 2, Westendorp
met Reemers en de Greef, Jesse Redwing, Rob Tognoni

28.01 + 29.01 Asser Bluesdagen - Centrum, Assen
o.a. Ben Poole, Robbert Fossen, Erwin Nyhoff, Ruud Weber, Sean Webster, ... Meer info

29.01 Jan James - De Amer, Amen
29.01 Bloes Broers - Deugniet's Blues Club, Alkmaar
29.01 Jesse Redwing - Blues op Zondag - Abel, Albrandswaardsedijk 194, Poortugaal
29.01 Which Tuesday en On the Blue Side - Bluesmiddag in Podium 10, Bladel

01.02 Ben Caplan - BIRD, Rotterdam

02.02 Ben Caplan - Doornroosje, Nijmegen

03.02 DeWolff - Effenaar, Eindhoven
03.02 Ben Caplan - Podium Victorie, Alkmaar
03.02 Remember Phil and Gary - De Gelderlandfabriek, Culemborg
03.02 Canned Heat - Spirit of 66, Verviers (B)

04.02 Remember Phil and Gary - De Bosuil, Weert
04.02 DeWolff - Muziekgieterij, Maastricht

05.02 The Bluesbones - De Gouden Leeuw, Dongen
05.02 AJ Plug & Band Killer King Tour - Poppodium Boerderij, Zoetermeer
DVD opnames
05.02 Twelve Bar Blues Band - L'Esprit, Barendrecht
CD presentatie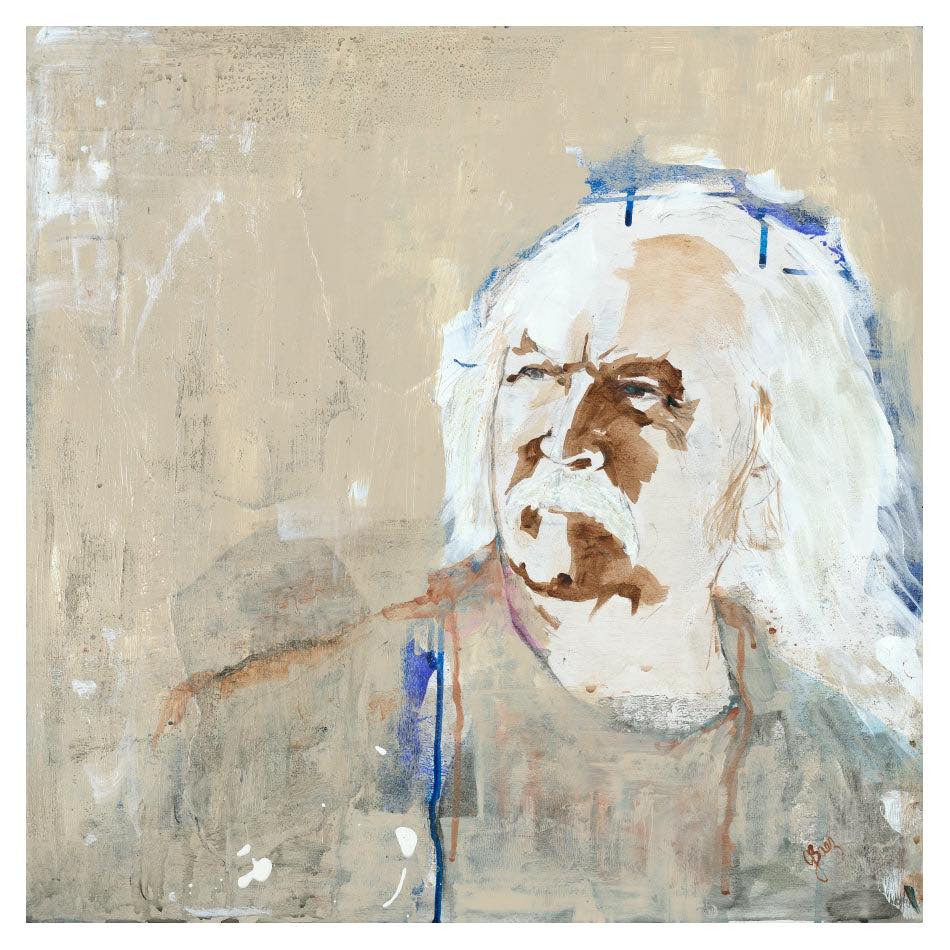 De Amerikaanse zanger en gitarist David Crosby is op 81-jarige leeftijd overleden. Dat heeft zijn vrouw laten weten in een verklaring aan entertainment-tijdschrift Variety. Volgens haar was Crosby al lange tijd ziek, en overleed hij "in de liefhebbende nabijheid van zijn vrouw en soulmate Jan en zijn zoon Django."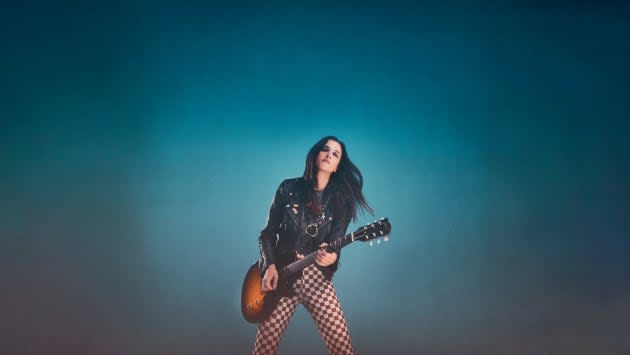 Deze week komt alweer het derde album van de Franse rock- en bluesgitariste Laura Cox uit. De basis voor haar carrière is voor een groot gedeelte immers gelegd met behulp van You Tube en ook nu vormen 'de socials' een belangrijk onderdeel van haar ontwikkeling als artieste. "Ik heb een grote internet-fanbase opgebouwd die het afgelopen jaar, en ook tijdens de lockdowns, enorm is toegenomen", aldus Cox. Ondanks de grote voordelen van het online-communiceren hoopt zij met de release van 'Head Above Water' en de daarbij behorende tourdata snel weer daadwerkelijk oog-in-oog te staan met haar trouwe fans.


De line up voor de Pinksterdagen is voor een groot deel rond. Gevestigde namen en verrassende talentvolle roots -en bluesacts staan als vanouds op het affiche.


Vijf nieuwe namen schrijven we bij op het affiche van Moulin Blues 2023 (5 & 6 mei)


Grolsch Blues Festival Schöppingen 2023 | De eerste namen! Ook voor het jubileumfestival zijn we trouw gebleven aan ons concept. Het is bijna ons handelsmerk geworden, want iedereen die ons kent, weet dat er hier altijd iets nieuws te ontdekken valt...


Bekendmaking van de volledige line-up van '25 years Southern Bluesnight'.
Deze jubileum-editie zal plaatsvinden op zaterdag 18 maart 2023 in Theater Heerlen en herbergt een internationaal topprogramma voor de bluesliefhebber


Multiple Blues Music Award Winner Nick Schnebelen has a smokin' new high-energy Rock 'n' Blues album, "What Key Is Trouble In?" Co-produced by Blues Music Award Winner Chris Hardwick (Watermelon Slim) and set for international release by the VizzTone label group, these thirteen all-original tracks find Nick playing, singing and writing at the top of his game.


As the momentum continues to build for old-school blues rock trio GA-20, the band takes their expanding fanbase by storm with the release of its first full-length live LP, Live In Loveland. Featuring 11 rowdy, blistering performances, Live In Loveland captures GA-20 feeding off the energy of the wall-to-wall crowd and delivering each song with raw emotion and body-shaking force.


Ally Venable new album features Joe Bonamassa and Buddy Guy


Three years after the release of his critically acclaimed album Salone, Bai Kamara Jr returns with Traveling Medicine Man, a 13-track collection of blues songs portrayed in Bai's unique style.


The follow-up to his multiple award-winning, critically-acclaimed 2021 album, Dear America, Ridin' is a continuation of the vision that informs Bibb's artistry as a modern-day Blues troubadour. Grounded in the folk and blues tradition with contemporary sensibilities, Bibb's music continues to reflect his thoughts on current world events and his own lived experiences, whilst remaining entertaining, uplifting, inspirational and relevant.


THE NIGHTHAWKS - SLANT SIX - coming February 10, 2023 on VizzTone! This digital EP features six new tracks, all rock-solid blues recordings that deliver the heart and soul of the bad boys from Baltimore, the "world's best bar band!"


Ana Popovic Set To Release Newest Album "Power". Ana's new album, Power, due for release on May 5, 2023, on ArtisteXclusive Records, brings the dynamics to the fore and, in the process, turns this set of songs into both a powerful and personal tale of survival through faith, determination and tenacity.


A new 50th Anniversary Remix of British classic rock legends Ten Years After's A Space In Time album will be available on 2CD and 2LP Half-Speed Master 180g Vinyl.


Bluesmagazine's weekly playlist is een gevarieerde lijst met onder andere tips van de luisteraars. Deze week o.a. John Campbell, William Harris, The Terraplanes blues band, Robin Trower en Angelique Francis. Als eerbetoon een extra playlist; 10 great David Crosby songs.


Copyright (c) 2023 Blues Magazine, All rights reserved.
U ontvangt deze email omdat u zich hebt aangemeld voor De Blues Nieuwsbrief. U kunt uw abonnement via onderstaande links opzeggen of wijzigen. Wij respecteren uw privacy, zullen nooit uw gegevens aan derden verstrekken, noch spam mails sturen. Lees meer over ons Privacybeleid.