Nieuwe releases:
Concert Tips:
14.10 Danny Bryant - W2, Den Bosch
14.10 Blues Night Hengelo o.a. Jessie Lee & The Alchemists, Emily H., Monkey Clan, Highway Rhythm & Blues Gang
14.10 Bjorn Berge - CC De Steiger, Menen (B)

14 + 15 + 16.10 Texel Blues - Den Burg, Texel

15.10 Sari Schorr - Heyhoef-Backstage, Tilburg
15.10 Belgian Blues Challenge - Goezot, Oud-Turnhout (B)
15.10 The Ragtime Rumours - Calypso Theater, Wijk bij Duurstede
15.10 Navarone - DRU poppodium, Ulft
15.10 Bob Dylan - Vorst Nationaal, Brussel (B)
16.10 Bob Dylan - Afas Live, Amsterdam
16.10 Aynsley Lister - Muziekcentrum De Bosuil, Weert
16.10 Scott H. Biram - cultureel café De Amer, Amen
16.10 Erwin Java + Sean Webster duo akoestisch - CC De Drommedaris, Enkhuizen
17.10 Bob Dylan - Afas Live, Amsterdam
21.10 Vandenberg - Gebouw-T, Bergen op Zoom Exclusief concert als opening van de Sena Performers European Guitar Week.


Tedeschi Trucks Band speelt op zondag 30 oktober 2022 in de RTM Stage – het nieuwe theaterpodium binnen Rotterdam Ahoy - te Rotterdam. BluesMagazine mag voor deze heerlijke muziekavond tickets verloten onder de inzenders. Interesse? Reageer snel.


Het jaarlijks terugkerende americana & roots festival Ramblin' Roots is terug. Op zaterdag 22 oktober staat TivoliVredenburg weer geheel in het teken van het beste uit de wereld van de americana, blues, roots, altcountry en aanverwante muziekstijlen tijdens de achtste editie van Ramblin' Roots!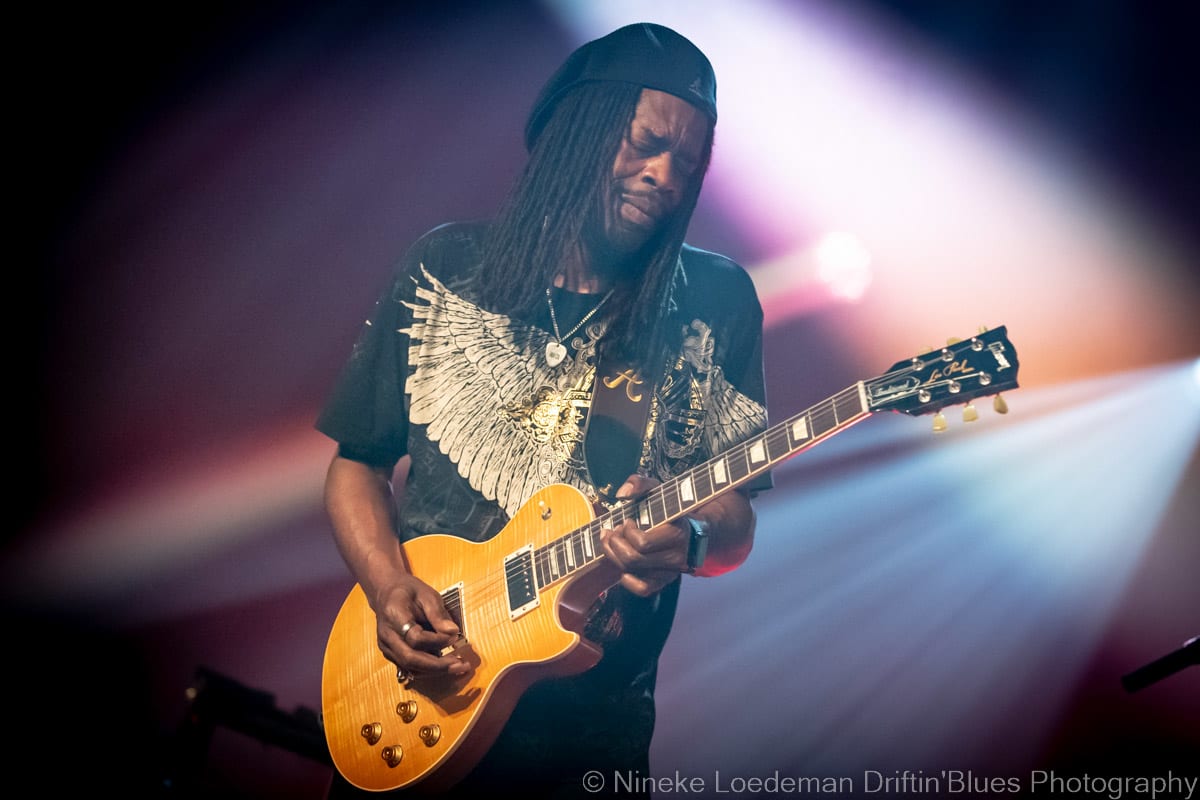 Zaterdag 8 oktober vond het New Blues Festival weer plaats in De Bonte Wever in Assen. Het festival werd voor de zesde keer georganiseerd en heeft inmiddels een mooie status verworven onder de liefhebbers van kwaliteits(blues)muziek.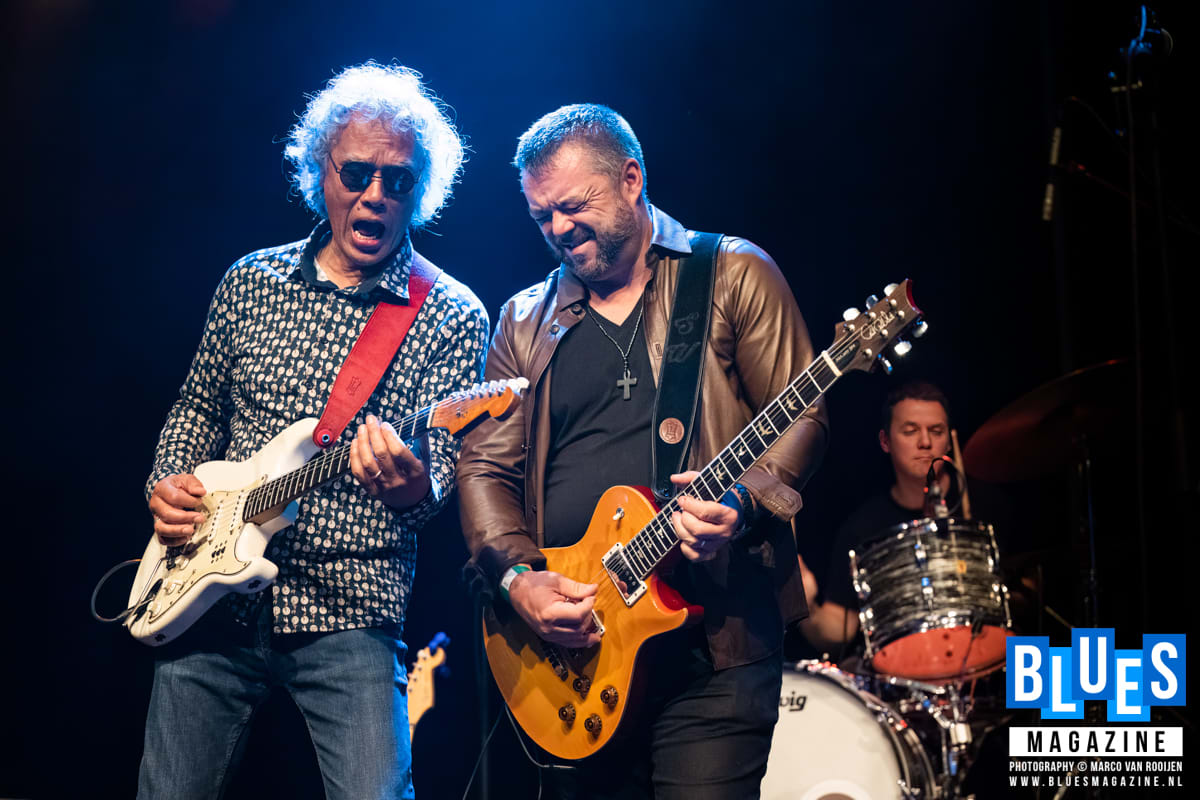 Op 1 oktober 2022 was de tweede editie: ENGEL BLUES FESTIVAL II. De line up is er één om je bluesvingers bij af te likken. Verdeeld over drie podia in Groene Engel en de buren van CC De Binnenstad is er genoten van een (internationale) killer-line up! Lees het verslag en bekijk de foto's.


Rocky riffs met uitgebreide solo's, old-school funkgroovers met headbang potentieel en melancholische ballads met diepgang. Voeg daarbij het warme en analoge geluid van oude microfoons en instrumenten. Een heerlijk bluesrock album met een live karakter en een nieuw hoofdstuk in de discografie van Henrik Freischlader.


Every great artist has a moment when they realize who they are, Jeremiah Johnson has truly come into his own with his new release HI-FI DRIVE BY. Get ready for a high-fidelity sonic explosion that combines Johnson's master guitar work, songwriting skills and uniquely powerful vocals into ten tracks of pure brilliance.


Robert Jon and the Wreck's Wreckage vol 2 een uitgekiend album vol met muzikale hoogtepunten en een visite kaartje. Dit is wat zij live kunnen. Pracht album.


In early 2022, Lee reunited with Daptone Records and producer Gabriel Roth to record Sentimental Fool, a deep, blues-tinged, wholly-conceived soul album. From his first line to his final plaintive lyric, the beauty, power, and raw humanity of Lee's voice is on full display here; the culmination of an astounding career that has seemed to defy gravity, rising to only greater and greater heights.


Bluesmagazine's weekly playlist is een gevarieerde lijst met onder andere tips van de luisteraars. Deze week o.a. Gary Moore, The Long Ryders, Vanya Sky, The Brian Setzer orchestra en Stone The Crow


Zondag 2 oktober trad King King op in Piano Dortmund en voor BluesMagazine een mooie gelegenheid er een interview met bandleider Alan Nimmo aan te koppelen. Lees hier het verslag.


The Blues is the first collection of Paul Jones' recordings that encompasses his earliest days with Manfred Mann, taking in stellar performances with The Blues Band, Mick Pini, Guido Toffoletti's Blues Society, as well as solo recordings to the present day.


DeWolff are not a band to sit still. They thrive on constant motion. From psychedelic southern rock warriors to emissaries of soul. They've released five albums in the last four years, and their new one "Love, Death & In Between" will be out early 2023.


Rory Block's arrangements of chart topping hits originally performed by icons Gladys Knight, Mavis Staples and Koko Taylor and contemporary artists as Tracy Chapman and Bonnie Raitt bring new life to the songs and is a tribute to the original performers.


Erja Llyytinen heeft voor 'Waiting For The Daylight' de lat hoog gelegd maar is er wel degelijk in geslaagd een indrukwekkend album af te leveren. Razend benieuwd hoe dit live gaat klinken.


Copyright (c) 2022 Blues Magazine, All rights reserved.
U ontvangt deze email omdat u zich hebt aangemeld voor De Blues Nieuwsbrief. U kunt uw abonnement via onderstaande links opzeggen of wijzigen. Wij respecteren uw privacy, zullen nooit uw gegevens aan derden verstrekken, noch spam mails sturen. Lees meer over ons Privacybeleid.